CT Hackerspace has been a long time supporter of Eric Sims and his organization "Lets Build Rockets". We are excited in our long term, on going support in his goal to launch an open source liquid fueled rocket to an altitude of 5km.
CT Hackerspace Proudly Sponsors: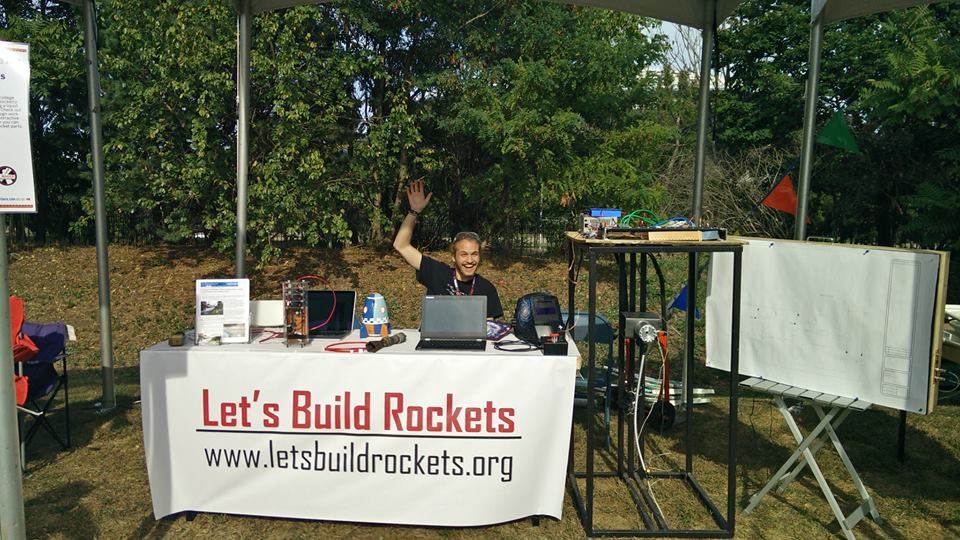 Lets build Rockets began their rocketry work in 2013 with small bipropellant engines and have since been slowly designing and building more complex engines. There have been many challenges throughout this project, both technical and non-technical. Part of these challenges stem from being a group of young scientists and engineers. The complexity of the rocket project allows an opportunity to work with other students. They often work with others during the summer or other vacation months. During this time, they focus on teaching scientific and engineering concepts to students in a capacity that allows them to contribute to their projects.
LBR are currently in the development and testing stage for their rocket engines. In the next few months they will be doing a static test of their uncooled V4 engine. During this static test, the engine will be bolted to the test stand with a variety of pressure and temperature sensors attached. This test will allow us to verify an injector geometry and seal. Once they complete a successful test, they will move to manufacturing and testing of their first regenerative cooled engine, in which fuel will flow through channels in the chamber wall to cool the engine.
Meet The Rocketeers : http://letsbuildrockets.org/about
More information at: http://letsbuildrockets.org/
More pictures at http://letsbuildrockets.org/media